Silu`s stadium LED display series is tailor-made for stadiums, arenas, and palestras with the broad viewing angles, high contrast ratios, superior color fidelity, and mechanical accuracy, which is masters in showing sports sponsors` brand and advertisement, organizers` publicity, game scores and live video broadcasting.
Our stadium perimeter LED display series adopts high brightness SMD or DIP LED lamps, MBI high-performance driving ICs, famous brand Meanwell Power supply, Nova control systems.
*Stadium Perimeter LED display & Banner LED display*

*Stadium LED video wall*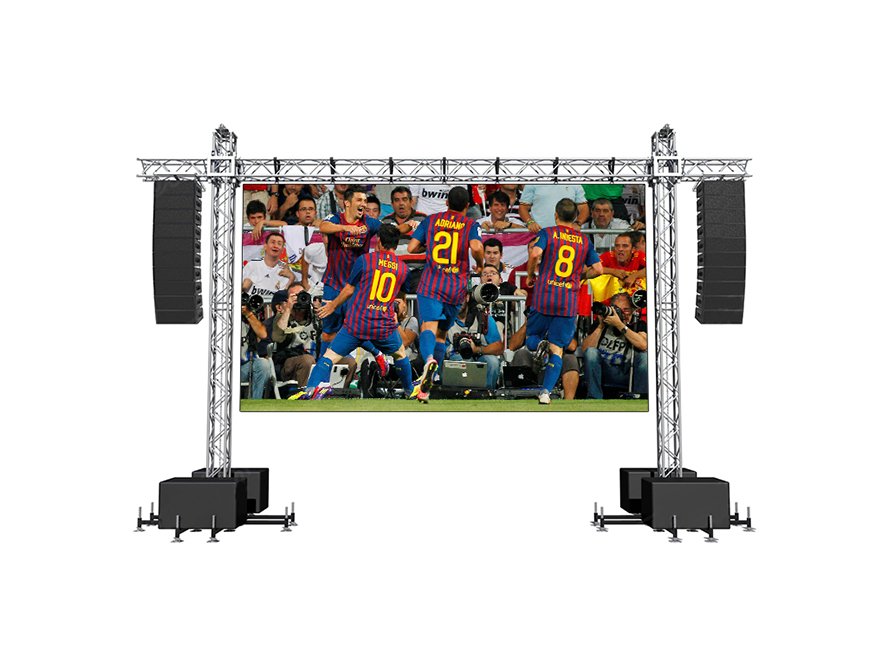 Stadium Sport LED Display for Option
Silu`s stadium LED display series has several types with different pixel pitches and LED cabinet sizes, which is used for rental and fixed in the indoor areas or the outdoor areas. We provide stadium perimeter LED displays, stadium banner LED displays, stadium LED signages, and stadium large LED video wall screens to satisfy a variety of usages.
Silu`s stadium LED display series surely will demonstrate the powerful and effective theme for operators business, this LED product is variously used in the stadiums and palestras, both for indoor and outdoor sports events to display flicker-free video images, brands, and logos, which includes live video feeds.
Why Choose Silu Technology?
Silu technology and its team have over 10 years of involvement in the field of the LED product and visualization solution industry, we always focus on the latest`s advanced designing research and manufacture technology to improve product quality, high-efficient service, and technical support. All that we do or will do is to raise efficiency for our partners and clients to maximize the economic benefits in fund utilization.
Quick Link: Stadium LED Display and Home Page
Get in Touch with us
Still have Questions
Our Headquarters
Work Time :
8:00-22:00(Beijing time)
FAX :
86-0755-23243136
Business Phone :
86-1371-7004700(Working time)
Factory Address :
4F, Building 1, Lebao Industrial Zone, Fengxin Road, Guangming, Shenzhen, China