Silu`s LED display panel series comes to fulfil the demands for various indoor and outdoor rental and fixed visualization solutions. The LED panel series has a large range, for instance, standard indoor LED display cabinet, waterproof outdoor LED display cabinet, indoor and outdoor front maintenance LED cabinet and LED wall video panel.
Our LED display panel LED cabinet can be made of advanced CNC technology lightweight aluminium material for rental market usages or rugged iron materials for fixed installation applications.
*Front Maintenance LED Cabinet*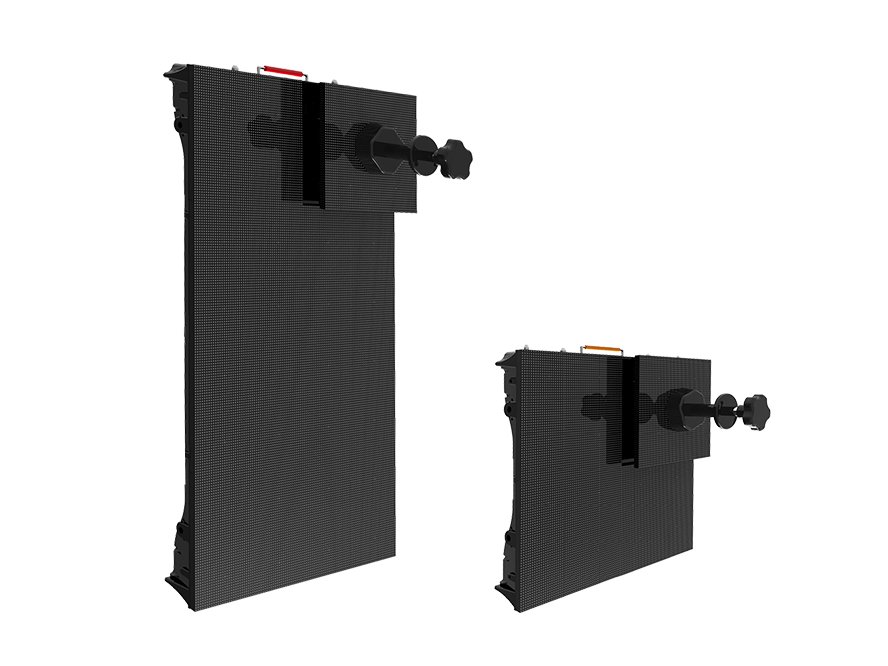 *Indoor LED Cabinet & Outdoor LED Cabinet*
A Variety of LED Display Panel for Choices
Our LED panel size can be 480mmx480mm, 500mmx500mm, 500mmx1000mm, 600mmx337.5mm, 640mmx480mm, 960mmx960mm, 1024mmx768mm, or even 1024mmx1024mm. Customer can choose the right size and resolution type according to the visualization project details.
Silu`s high-performance indoor and outdoor LED display panel series is a range of wonderful LED visualization products for any kind of festivals, concerts, large events or gatherings, concerts themes, events & exhibitions, digital signages, sports broadcastings, movie screenings, video games, stadiums, advertising billboards and so on.
Why Choose Silu Technology?
Silu technology and its team have over 10 years of involvement in the field of the LED product and visualization solution industry, we always focus on the latest`s advanced designing research and manufacture technology to improve product quality, high-efficient service, and technical support. All that we do or will do is to raise efficiency for our partners and clients to maximize the economic benefits in fund utilization.
Quick Link: LED Display Panel and Home Page
Get in Touch with us
Still have Questions
Our Headquarters
Work Time :
8:00-22:00(Beijing time)
FAX :
86-0755-23243136
Business Phone :
86-1371-7004700(Working time)
Factory Address :
4F, Building 1, Lebao Industrial Zone, Fengxin Road, Guangming, Shenzhen, China